Who Are We And How Are We Going To Make A Difference
Our Mission
Our mission is to make fresh, healthy food so widely available that it is practically free.
We empower people to grow their own food year-round, no matter where they live or their level of experience, through our simple indoor gardening solutions.
Join us in creating a more self-sufficient, independent, sustainable future where we don't have to rely solely on large farms for our food.
Together, we can make healthy food abundant and accessible to all..
Who are we?
Hello! We're Ryan and Tessa, a brother-sister duo who grew up in a quaint Alberta town. We witnessed the challenges of escalating food prices firsthand. Motivated to change this, we began tinkering and innovating in our parents' garage, leading us to design a unique and efficient garden system, right in our parents' garage.
Our early achievements, however, weren't enough to convince investors. While we dreamt of a world with accessible and affordable fresh produce, they seemed more aligned with the dollar signs and worried more about profits. 
Refusing to be disheartened, we took our vision directly to those who mattered most – the community. We crowdfunded our innovations through two massively successful Kickstarter campaigns.
Today, through Hope Innovations, our groundbreaking gardens are gracing homes across North America, offering a fresh, innovative approach to sourcing healthy and affordable food.
But for us, this journey is about more than just gardens or business metrics; it's about kindling hope.
Hope Innovations stands as a testament to the belief that positive change is possible, and it often starts in the most unexpected places – like a garage in Alberta. One garden, one home, one community at a time.
 Working together to make communities independent from large farms and food more affordable.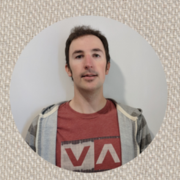 Ryan Agrey / Co-Founder
I was born and raised in Alberta, Canada and always loved building and designing things. I have always been good at it to. At only 13 I won a K'NEX Building Contest for North America. As I neared graduation, like most kids my age, I had no idea what I wanted to do. All I knew was I wanted to create cool things to better people's lives, but there was not a booth at a job fair for that. I talked to engineers and although they design, they rarely had the freedom to build whatever they wanted. I figured this was the reality of "Growing up". I decided to just find a good paying job but the fire to create never burnt out. Through reading books, podcast and hearing online stories I realized it was still very possible to create cool things to better people's lives. I just needed a great idea. That idea finally came to me in October 2015. That was the start of Hope Innovations and since then I have devoted all my money and time to keep making it a reality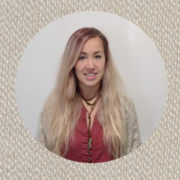 Tessa Agrey / Co-Founder
I am the amazing sister of Ryan and the beautiful daughter of Brad. I was born and raised in Alberta, Canada. I knew I wanted bigger and better things than what my small town had to offer. After graduation I pursued a career in Environmental Science and obtained a degree in it. I then went on to participate in a few international research projects. Where we studied different farming practices, organic farming techniques and the positive and negative effects different certification bodies have. Through all these experiences, I found the importance of being better connected with your food and helping each other. That is what drove me to help develop Hope Innovations.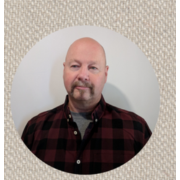 Brad Agrey / Co-Founder
I was born in a small Saskatchewan town and grew up on a small farm. As a young farm kid I have always loved seeding, harvest and all everything it brought. We worked hard for just a little and always had a garden growing. It seemed to have so much weeds that needed to always be picked, I HATED picking weeds, maybe this is why I like hydroponics so much. In my mid twenties I moved to Alberta for work and found my lovely wife. Together we raised 4 beautiful children whom I'm very proud of. Two of which are part of our family orientated company, Hope Innovations. I've always thought is would be great to work with my kids and now I have the chance to. It has been a long road to get to where we are today, from launching to our kickstarter to becoming the amazing business we are today.